Out with the old, In with the new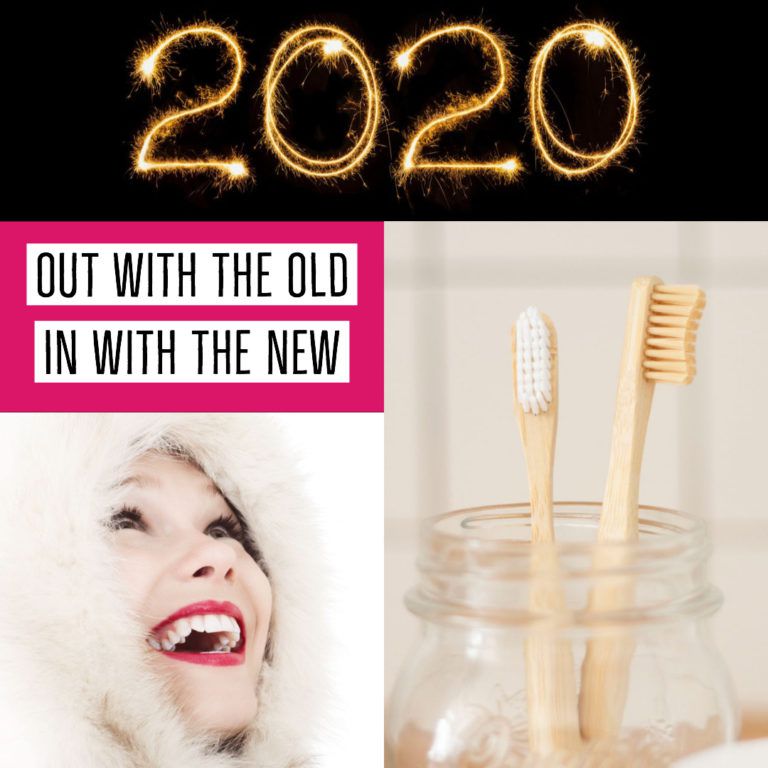 2020 is a brand new year for brand new resolutions. Consider making your oral health part of your list of new year resolutions.
Tips and tricks
Brushing:
Brush after every meal… or twice per day at minimum (when you wake up and before bed). Your toothbrush should be changed every 3 months to prevent frayed bristles, and you should use a soft-bristle toothbrush to avoid abrasive damage to your gums. Alternatives to manual brushing? The Oral-B Electronic Toothbrush! Most of
our employees
have completely replaced their manual toothbrush with an electronic Oral-B. So many different tips for many different purposes. Don't forget to replace the head of the Oral-B every 3 months! You should be brushing for a full 2 minutes each time you brush. It's easy to keep track of time with an Oral-B! It lets you know each time 30 seconds have passed with a succession of quick vibrations.
Flossing:
Floss after every meal… or once per day at minimum (before bed). Alternatives to flossing? Soft picks! Many of our employees have completely replaced floss with soft picks, and they are a popular choice for our patients.
Struggle With Staining?
Not only should you floss and brush after every meal, but with drinking anything prone to staining such as dark soda's, coffee, dark wines, or tea, you can swish around some water in your mouth once you're done consuming those dark liquids, so they aren't settling on your teeth. Need an extra
whitening boost?
Consider stopping by to grab some Opalescence Whitening Go-Trays or Opalescence Whitening Toothpaste!
Bi-Annual Cleanings:
In order to keep your teeth clean and white, visit one of our Dental Hygienists for bi-annual cleanings. They will clean away that grime and stain on your teeth. While you're at it,
Dr. Palmer
will take an in-depth look at your mouth to ensure it is in healthy condition.